Girl Scouts Beyond Bars (GSBB)
Girl Scouts Beyond Bars (GSBB) is a program that focuses on the daughters of incarcerated women. It aims to break the inter generational cycle of incarceration by maintaining the mother-daughter bond, strengthening the self-esteem of both mothers and daughters.
My Role: Conceptualized brand identity. Designed logo, program book, bookmarks, signage, fliers digital and printed ads.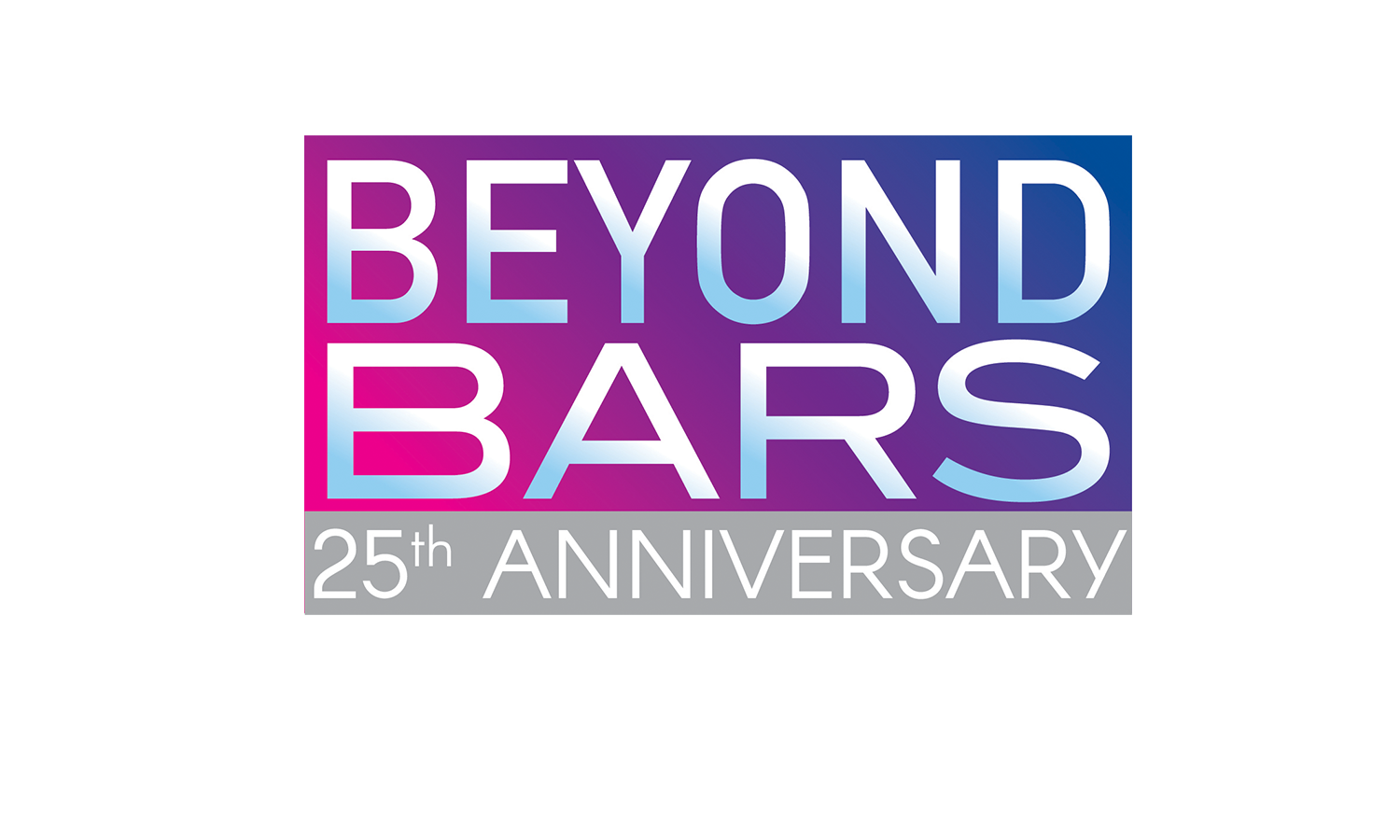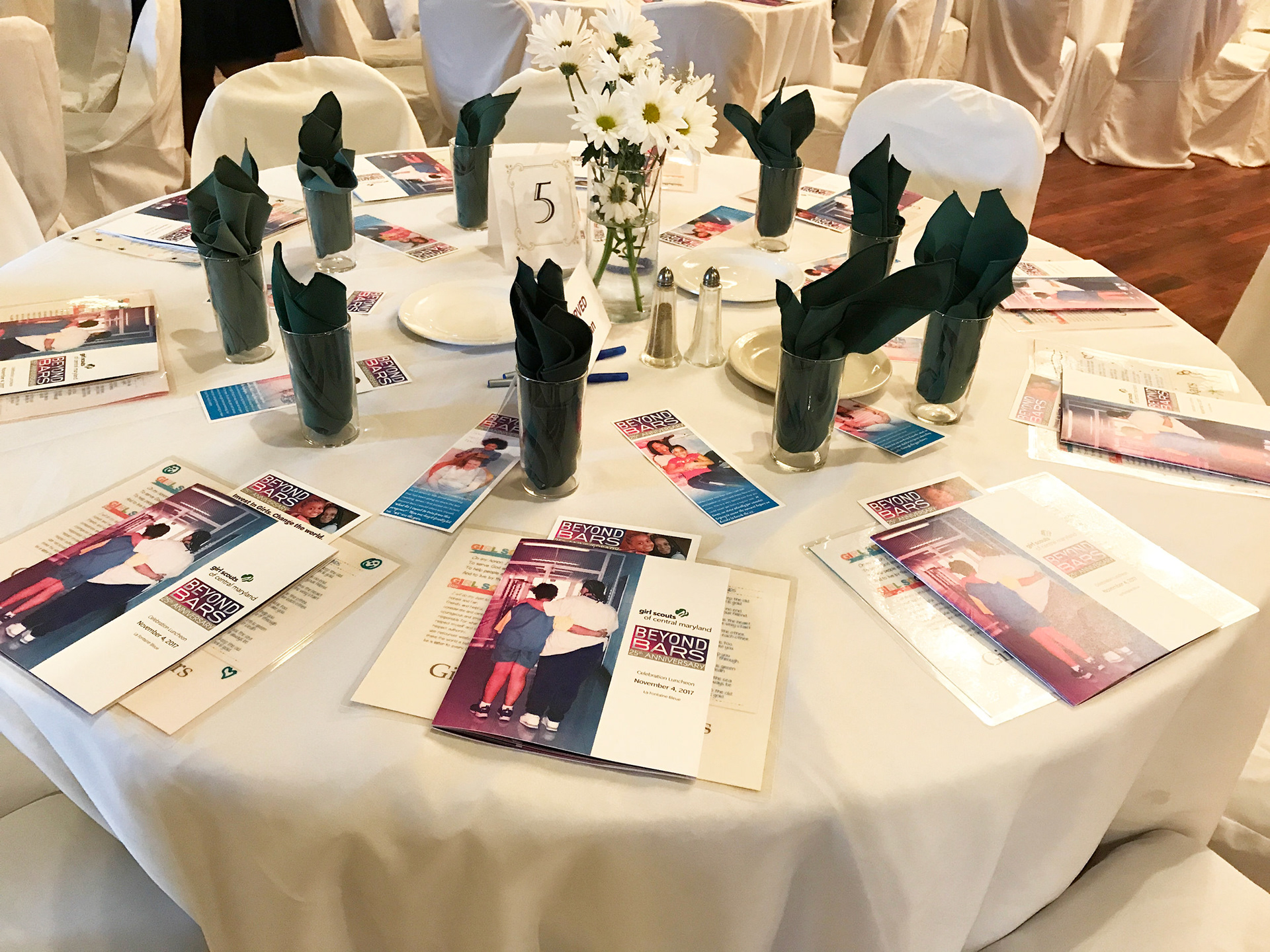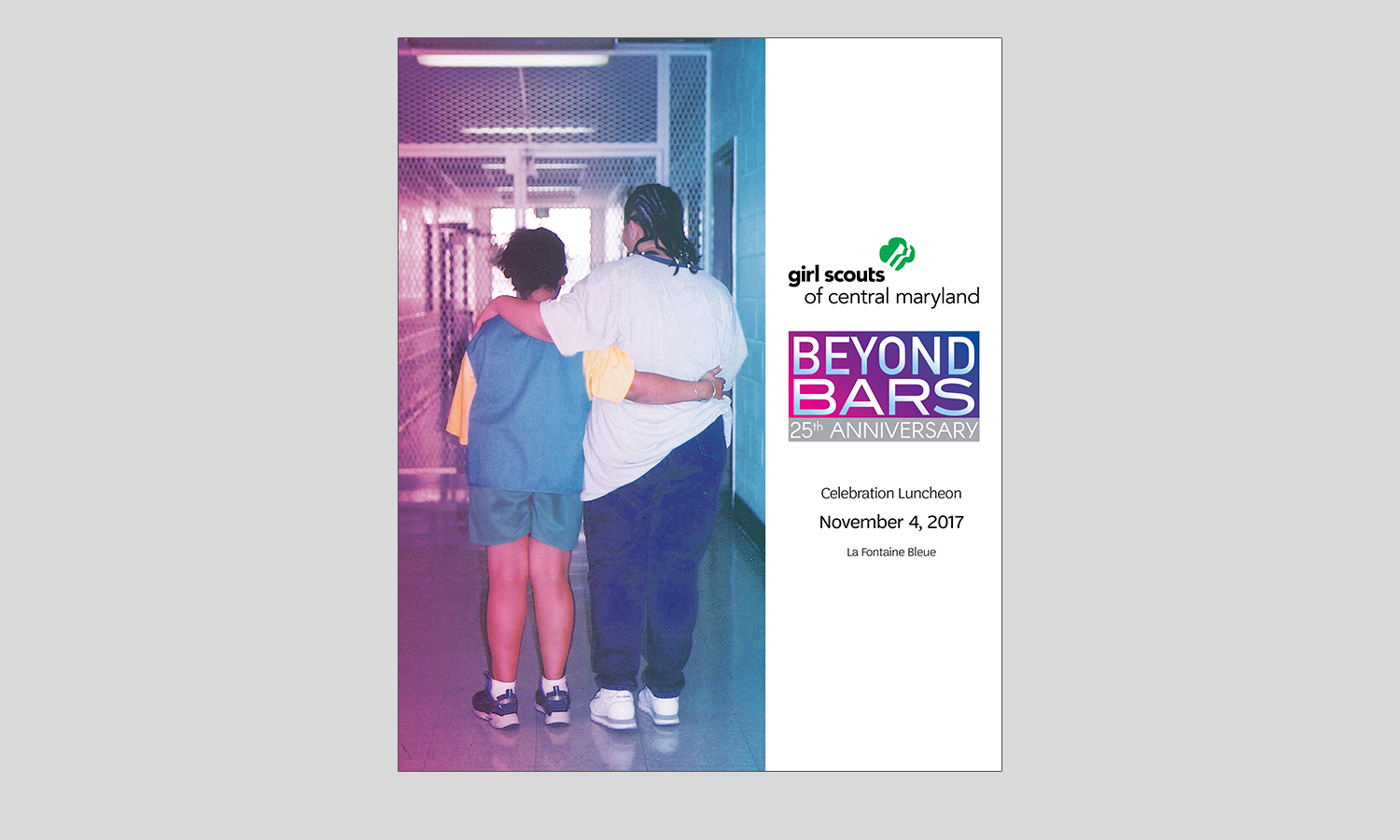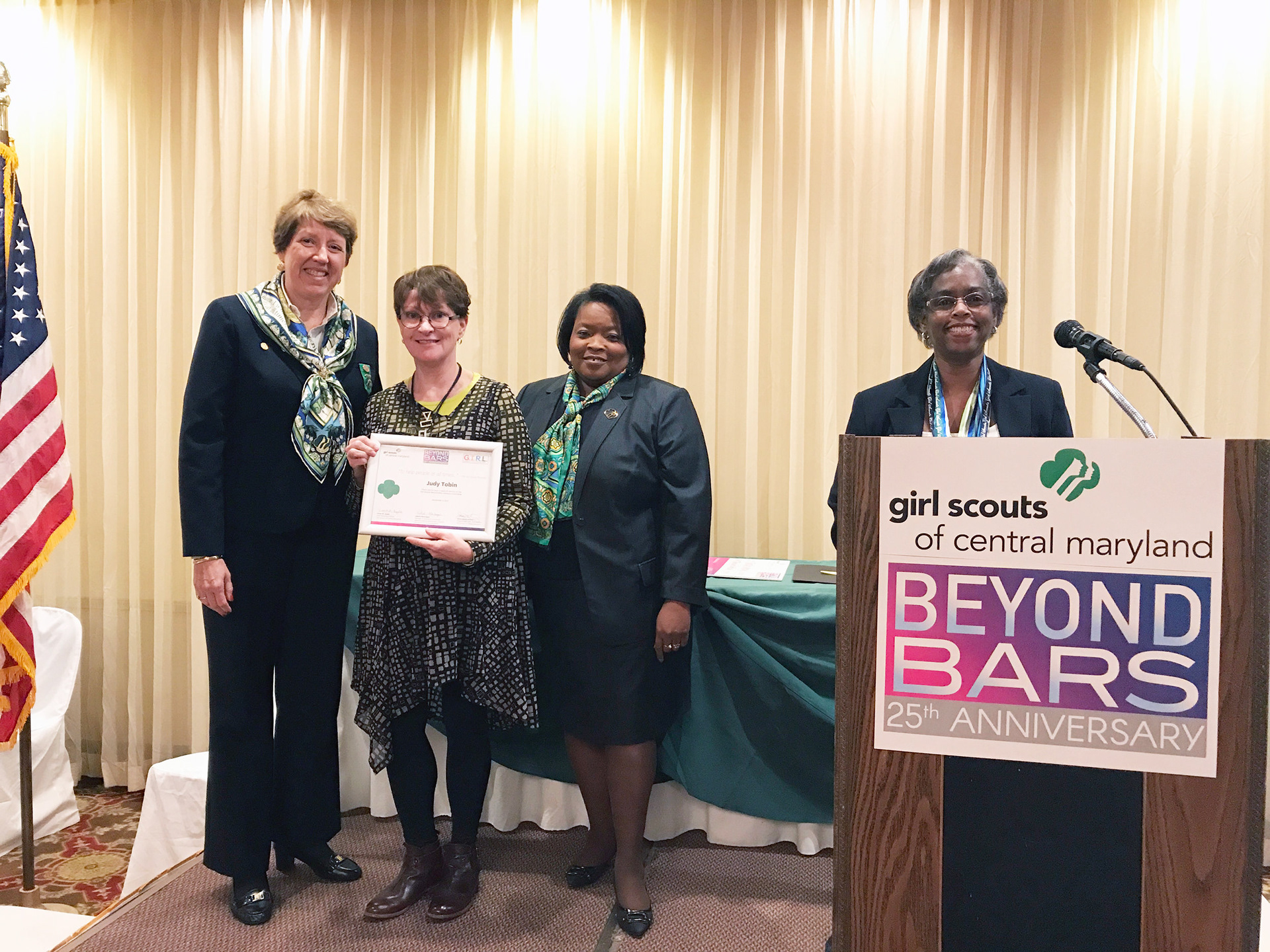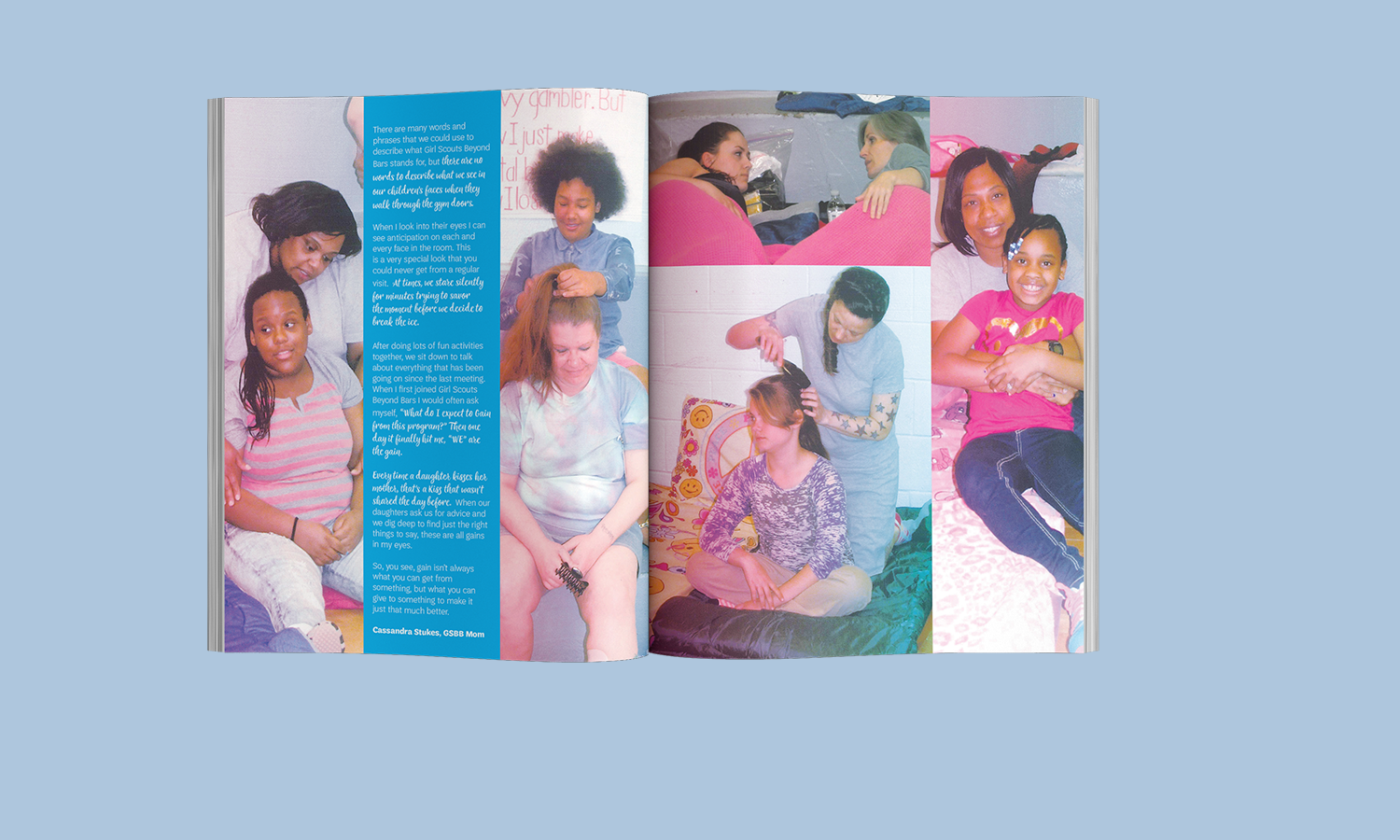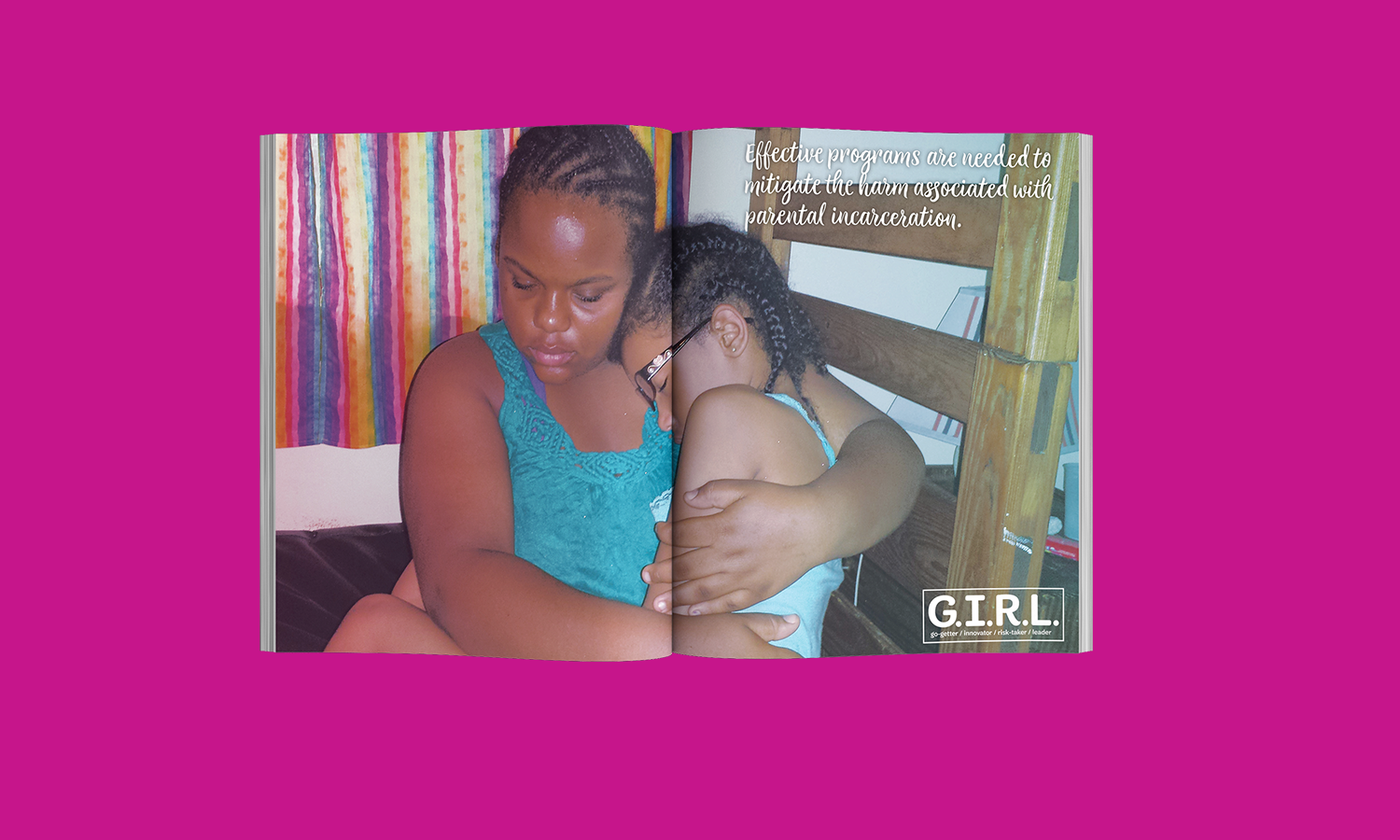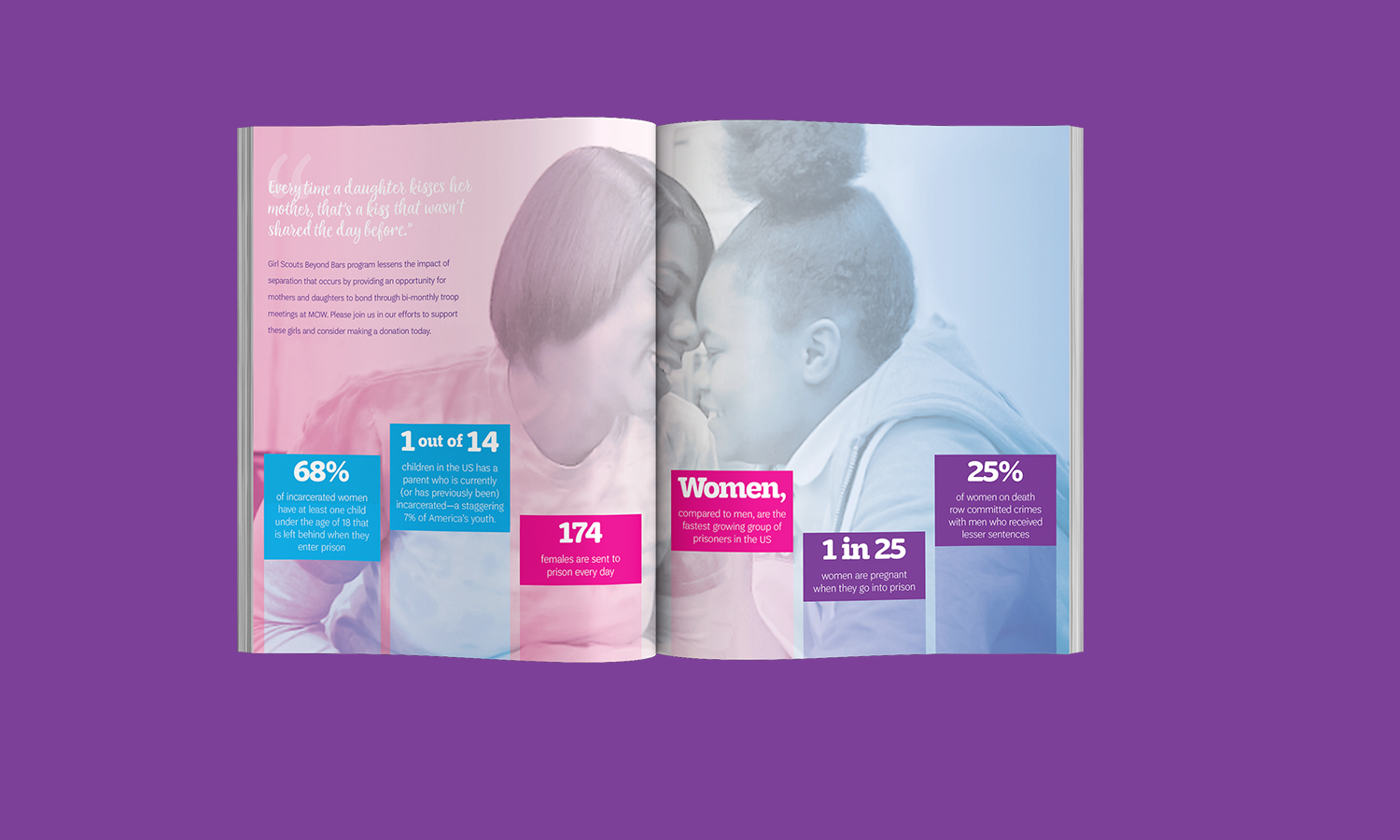 Girl Scouts of Central Maryland 2018 Annual Report
I enjoy publication design. I treat each spread like a stand-alone piece, which results in engaging layouts with each page turn.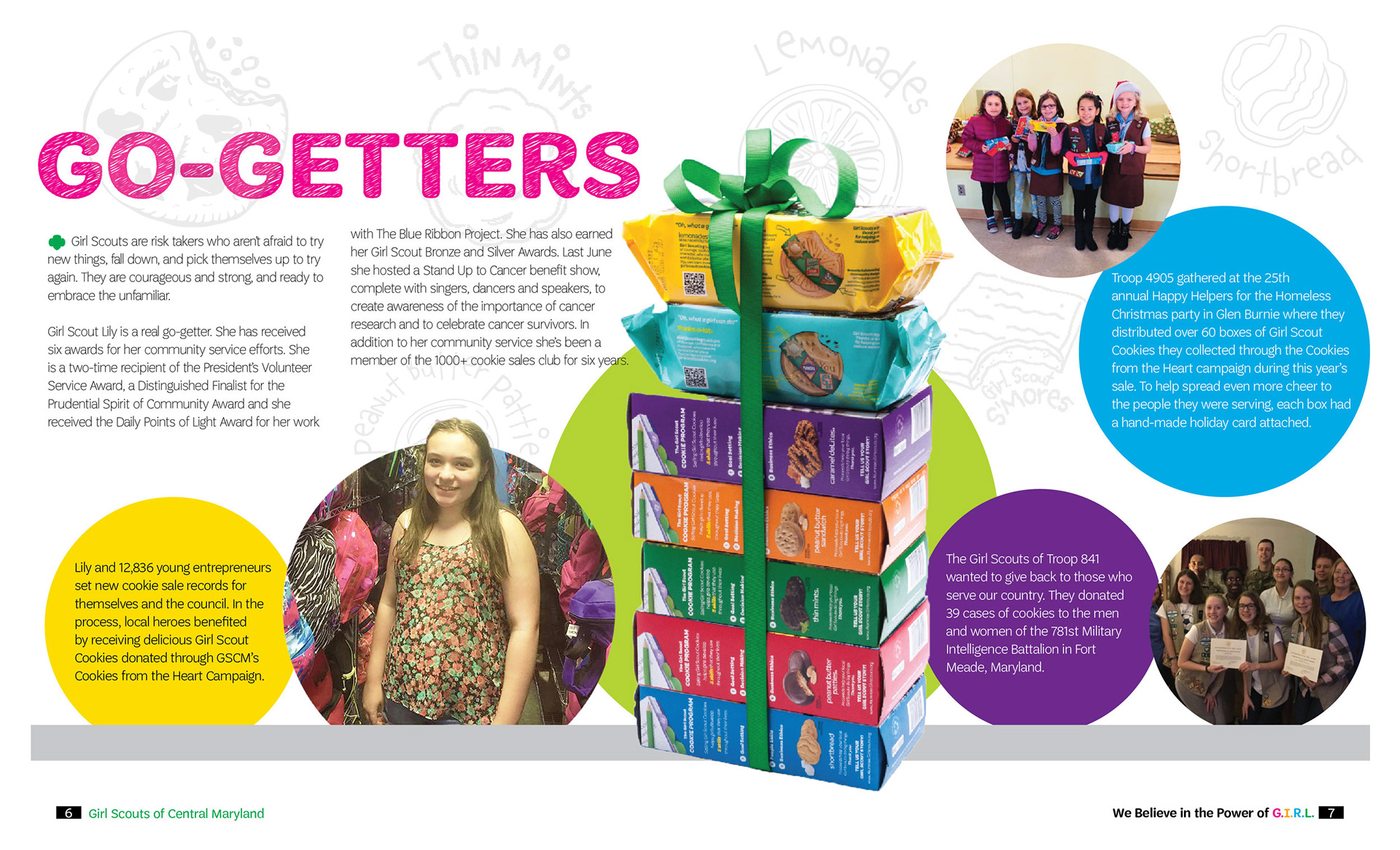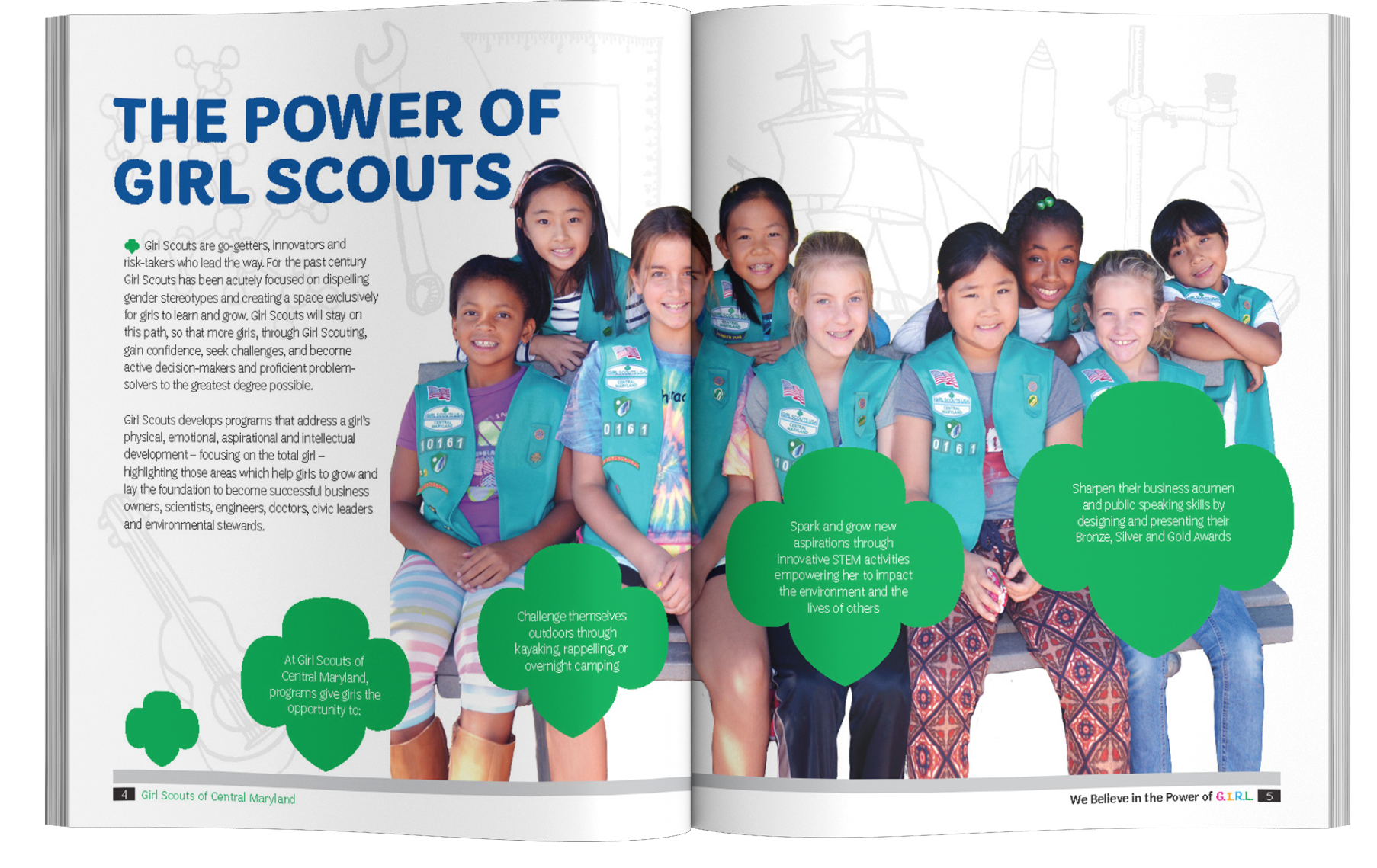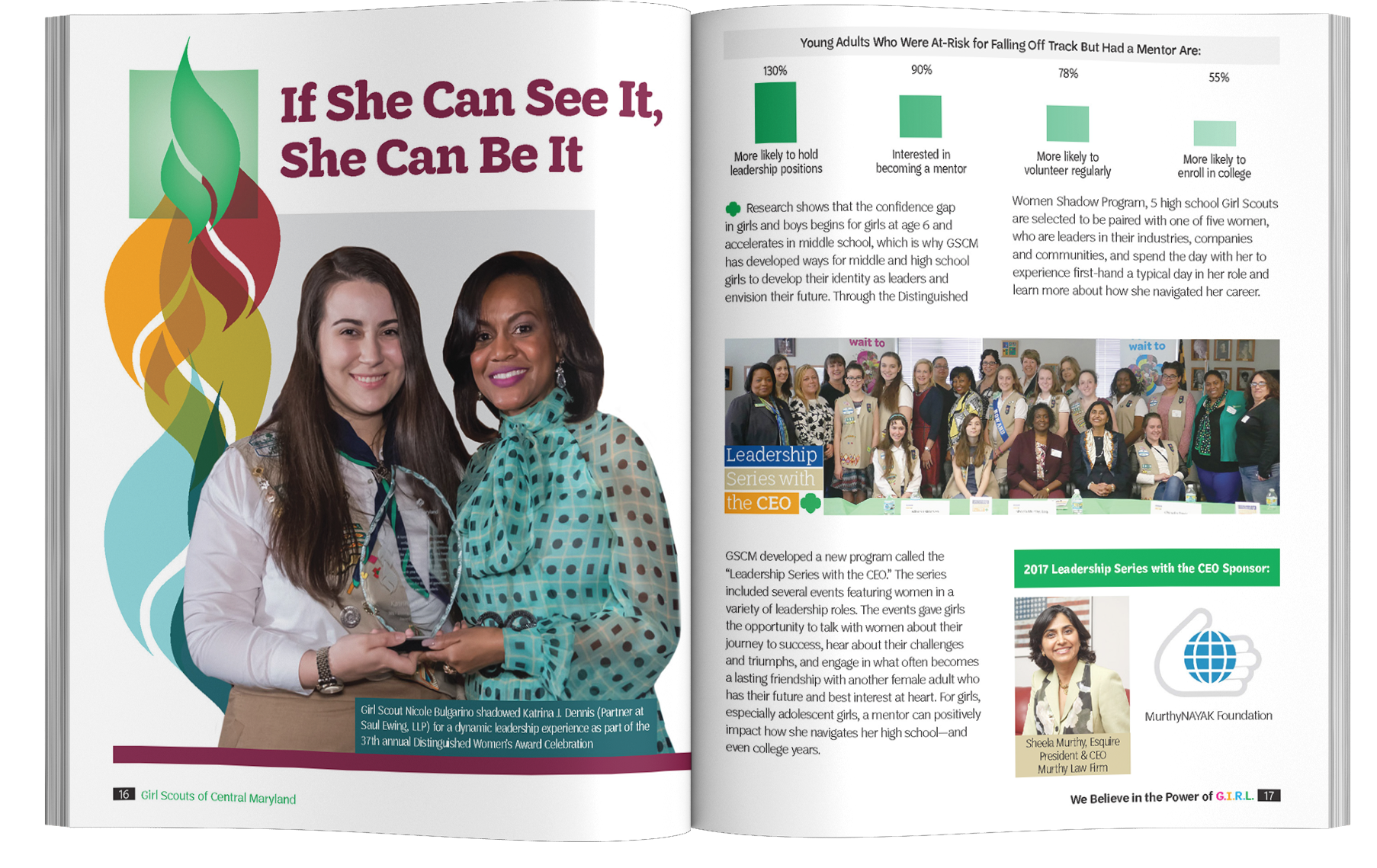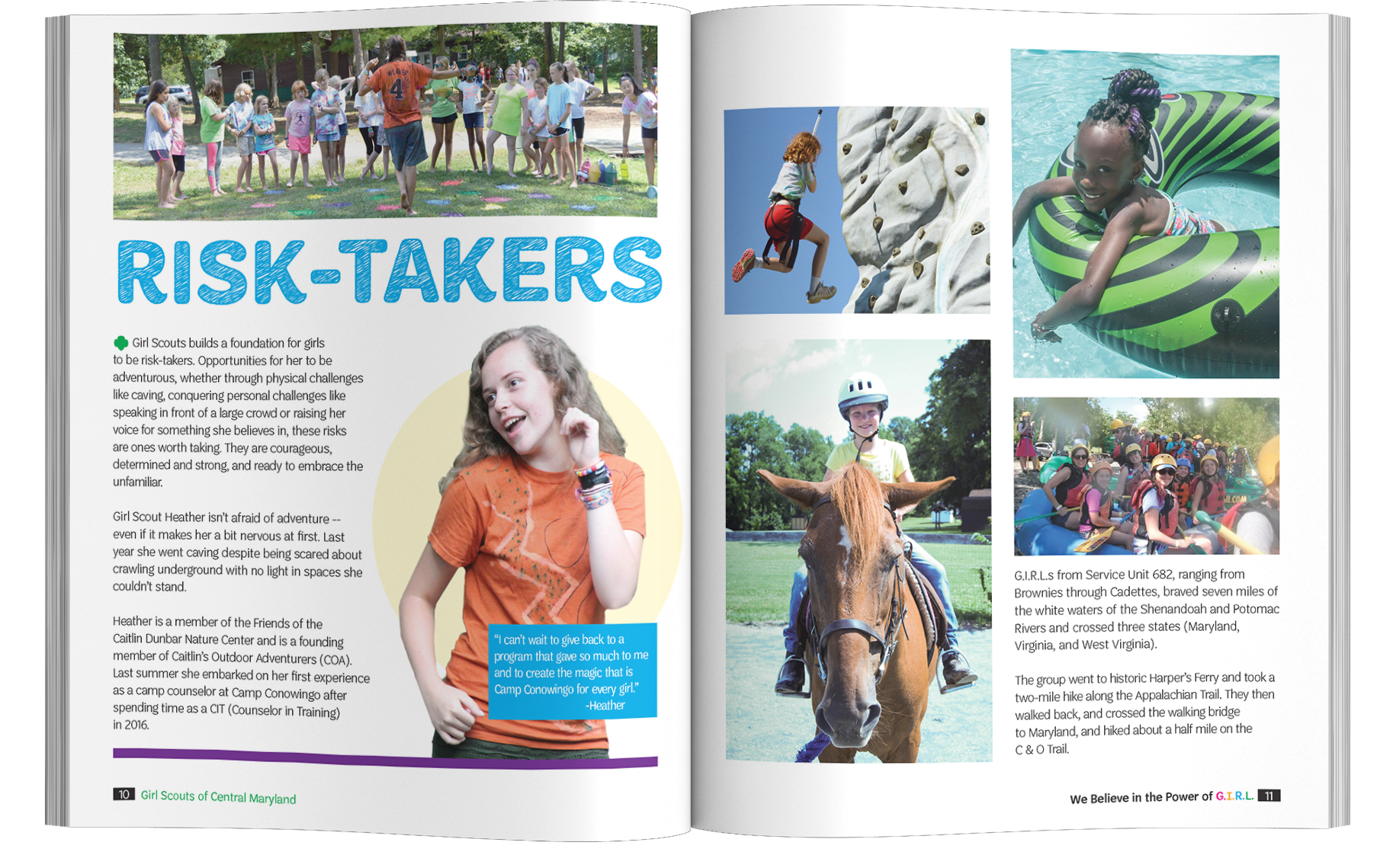 Brand identity creation for CEO's conference series.